EAKI admits 2nd batch of students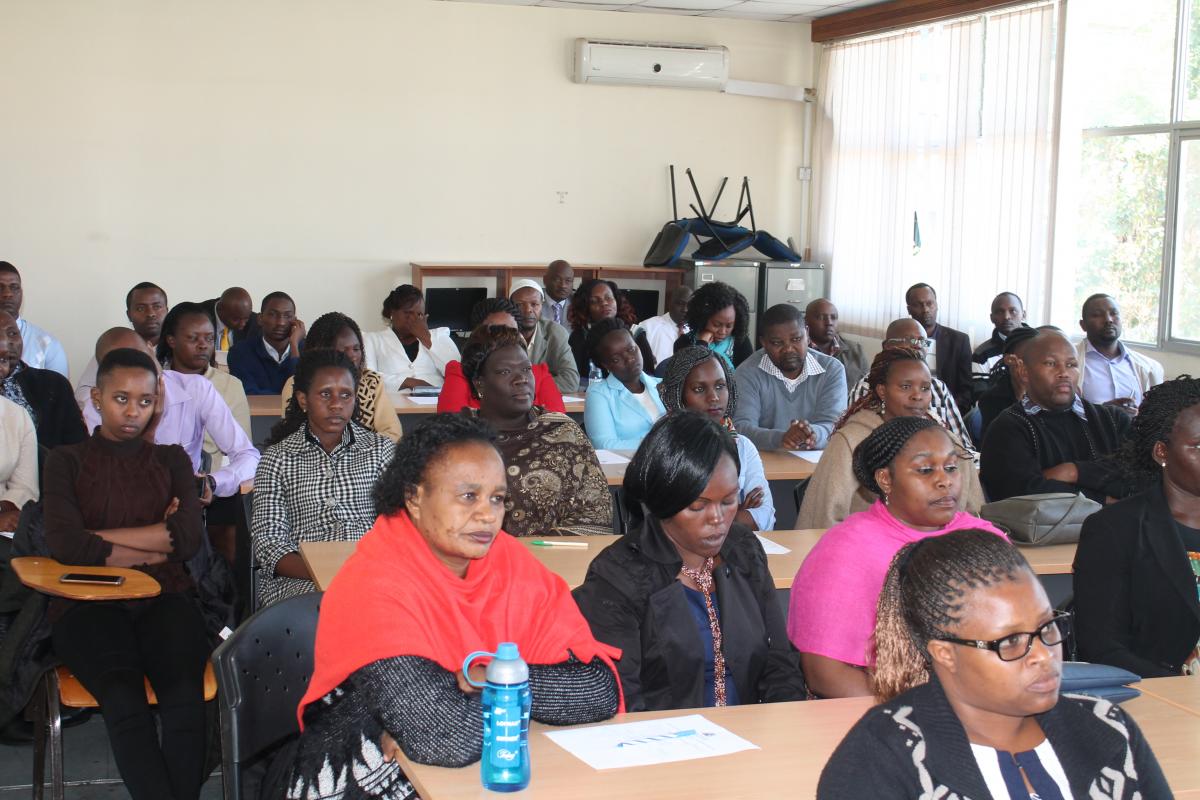 Orientation of new students at EAKI.
The institute admitted its second batch of students. They were from Kitui, Kericho, Maua,Kisumu and Kirinyaga. They are taking the following courses:-
Preceptorship in Dialysis Access for Surgeons
Preceptorship in Dialysis for Physicians and Medical officers
Preceptorship in Renal Nursing for Nurses
Preceptorship in Renal Nutrition for Nutritionists
Preceptorship in Renal Pharmacy practice for Pharmacists
Preceptorship in Renal Laboratory Science for Laboratory Technologists
The students were 41 in number and the orientation was graced by the Principal CHS, Prof. Isaac Kibwage.