Meeting with Chinese specialists on Renal Healthcare
College of Health Sciences (CHS) Principal, Prof. James Machoki held a meeting with Chinese specialists on Renal Healthcare led by Prof. Li Zuo- MD, Prof. Zongwu Tong-MD Fei Hu, Ling Su, Yongqun Li, Xiaodong Tan through Dr. Gakuru Macharia the Director of Kidney Research Kenya with whom EAKI has an MOU with to explore various ways of cooperating with each other through further training.
In his remarks, Prof. Machoki stressed on the need for patient care, learning and training saying CHS, Kenyatta National Hospital (KNH) and Kenya Medical Training College (KMTC) need to work together to achieve the above.
He said he was delighted to partner with a research institution with the aim of improving research at the college..
"Research and clinical care is a critical aspect for the University of Nairobi, specifically for CHS. We are ready to work together, to give the world what they need. We need to put our acts together and ensure that which we agree is delivered and delivered beyond expectations," the Principal said.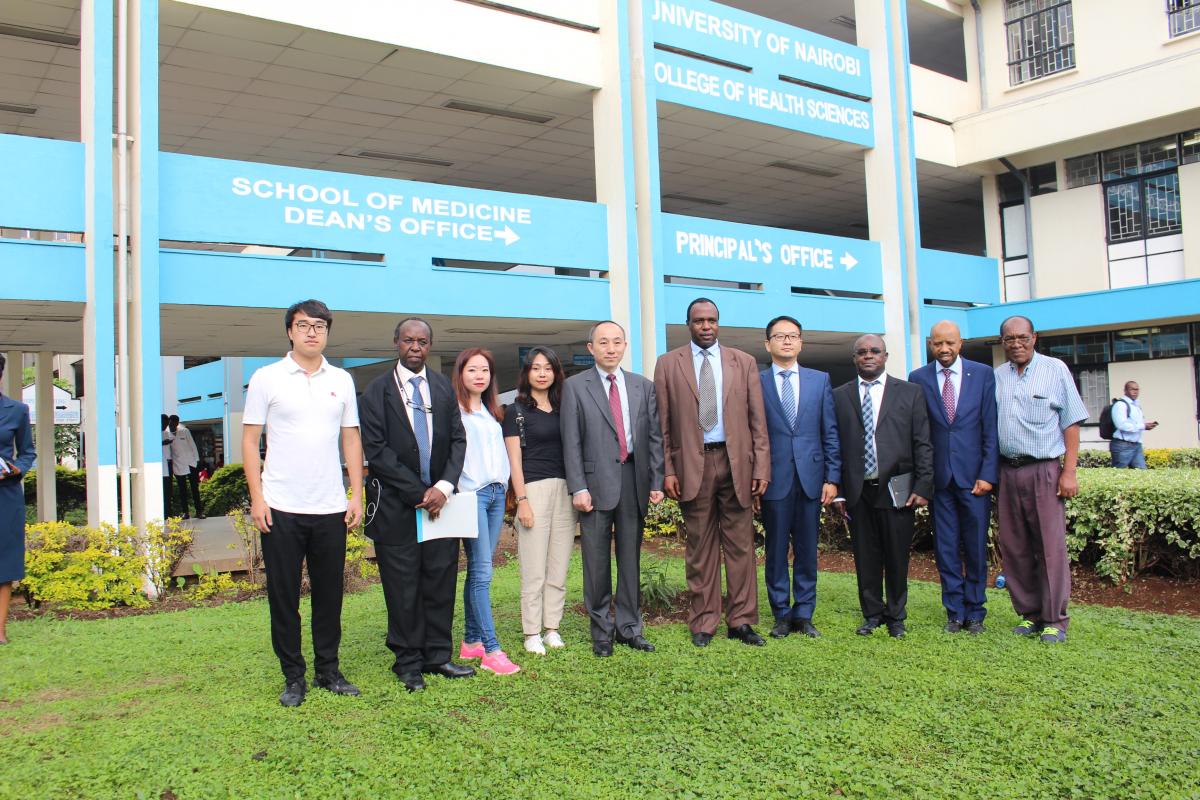 Also present during the meeting was KNH acting CEO Dr. Evanson Kamuri.
Dr. Kamuri said KNH needs to collaborate with partners and all stakeholders to grow.
"KNH and UoN should always work together in very many areas, especially in research where the hospital has increased funds to cater for this.
Others present during the meeting were EAKI Director, Prof. Peter Mungai, his Deputy, Dr. Anthony Were and Dr. John Ngigi, the Head of Renal Unit at KNH, among others.
Expiry Date:
Sun, 2019-06-23 (All day)