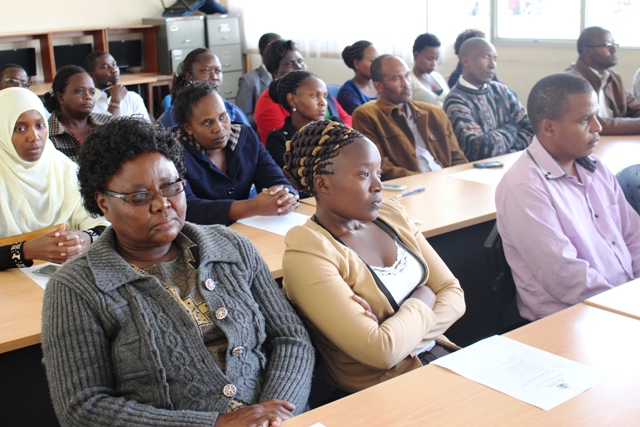 Newly admitted students follow proceedings during orientation.
The University of Nairobi (UoN) has partnered with the Ministry of Health (MoH) to boost the country's capacity in the treatment of kidney diseases as the government moves to increase access to quality and affordable healthcare.
Location
Dept of Surgery Boardroom
Read More....